SHAFTESBURY HIGH SCHOOL TRAVEL TRAINING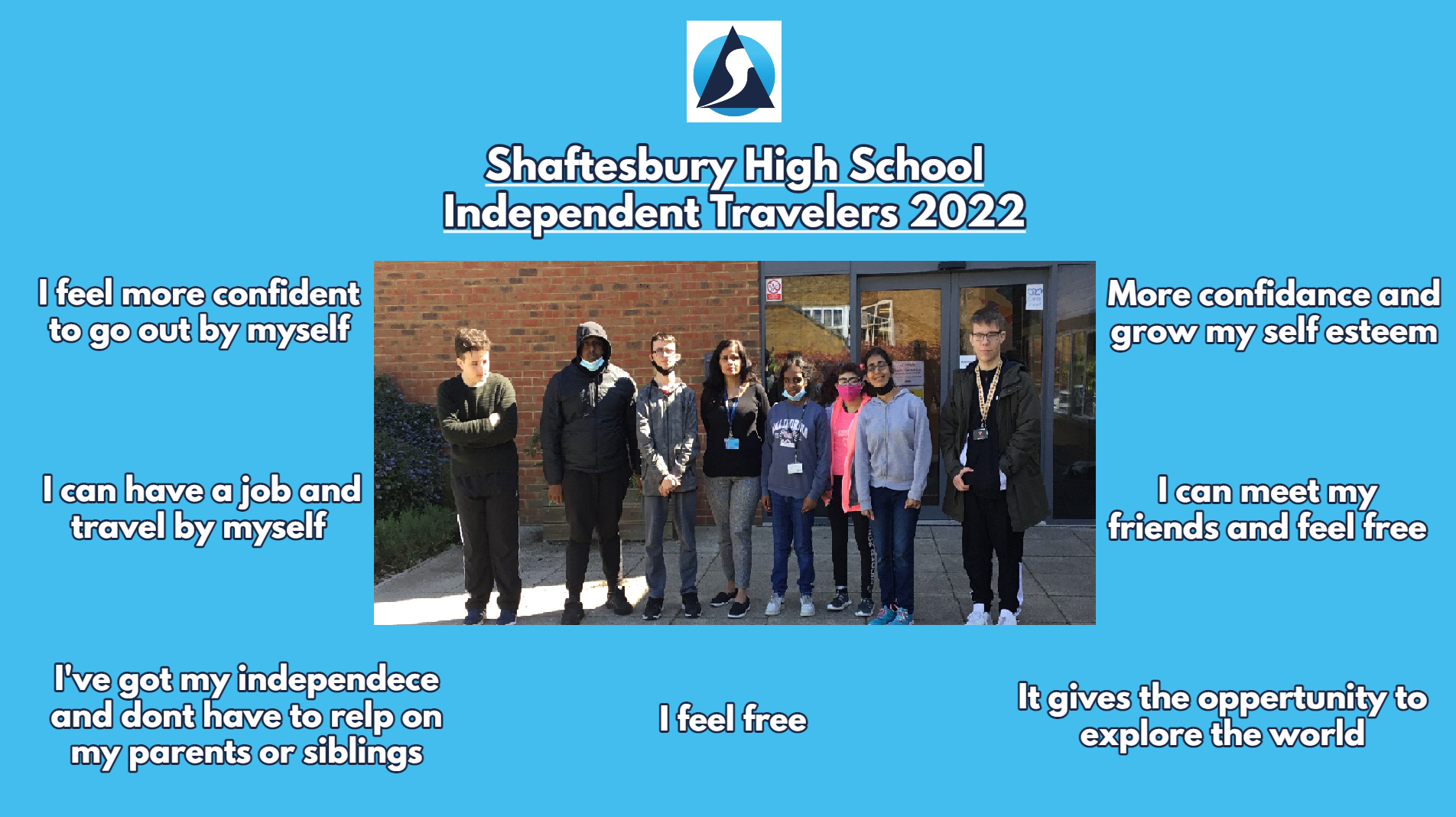 Gold Star Accreditation
Shaftesbury High School, Harrow, has been awarded the Transport for London's Gold Star Accreditation in recognition of their excellence in travel training young people with SEND.
Sejal Barot the school's travel trainer said "We aim to give our students all the encouragement, information and support they need, and work with them on a one-to-one basis, to feel safe travelling on their own. It is such a vital life skill which starts their journey towards adulthood and employment."
Student Inthika said, "I began travel training in 2020. I was keen to start travelling, but also nervous. I need not have worried. Sejal showed me everything, including how to speak to transport staff, use a TFL map to find my journey, and how to cross the road safely and be aware of stranger danger. Now I feel confident to go out by myself and I don't have to depend on my family. If you like the idea of travel training, but you're feeling nervous, then I would say give it a go. My parents were proud too"
Deborah Stone, Shaftesbury High's Community Engagement Manager said "we have successfully travel trained over 45 students over the past 3 years, who are now travelling independently to College, and work and it has enhanced their social life..
For further details of the programme, contact Shaftesbury High School.Tel: 020 8428 2482, Adminoffice@shaftesbury.harrow.sch.uk