Community Engagement
Please click here to view our Community Engagement poster for 2019-20. The poster shows our links and partnerships locally, nationally and internationally.This page is awaiting content.
6th Form student is a semi-finalist in Vlogstar Challenge at Google's London HQ!
One of our students, Niraj Grewal in the 6th Form, is a semi-finalist of the Vlogstar Challege. Niraj attended a workshop at YouTube's offices located at Google's London HQ!
The event took place in central London on Friday 12th July 2019. On the day Niraj took part in interactive workshops led by senior YouTube staff who discussed video production, growing an audience and harnessing the power of social media to gain views and subscriptions.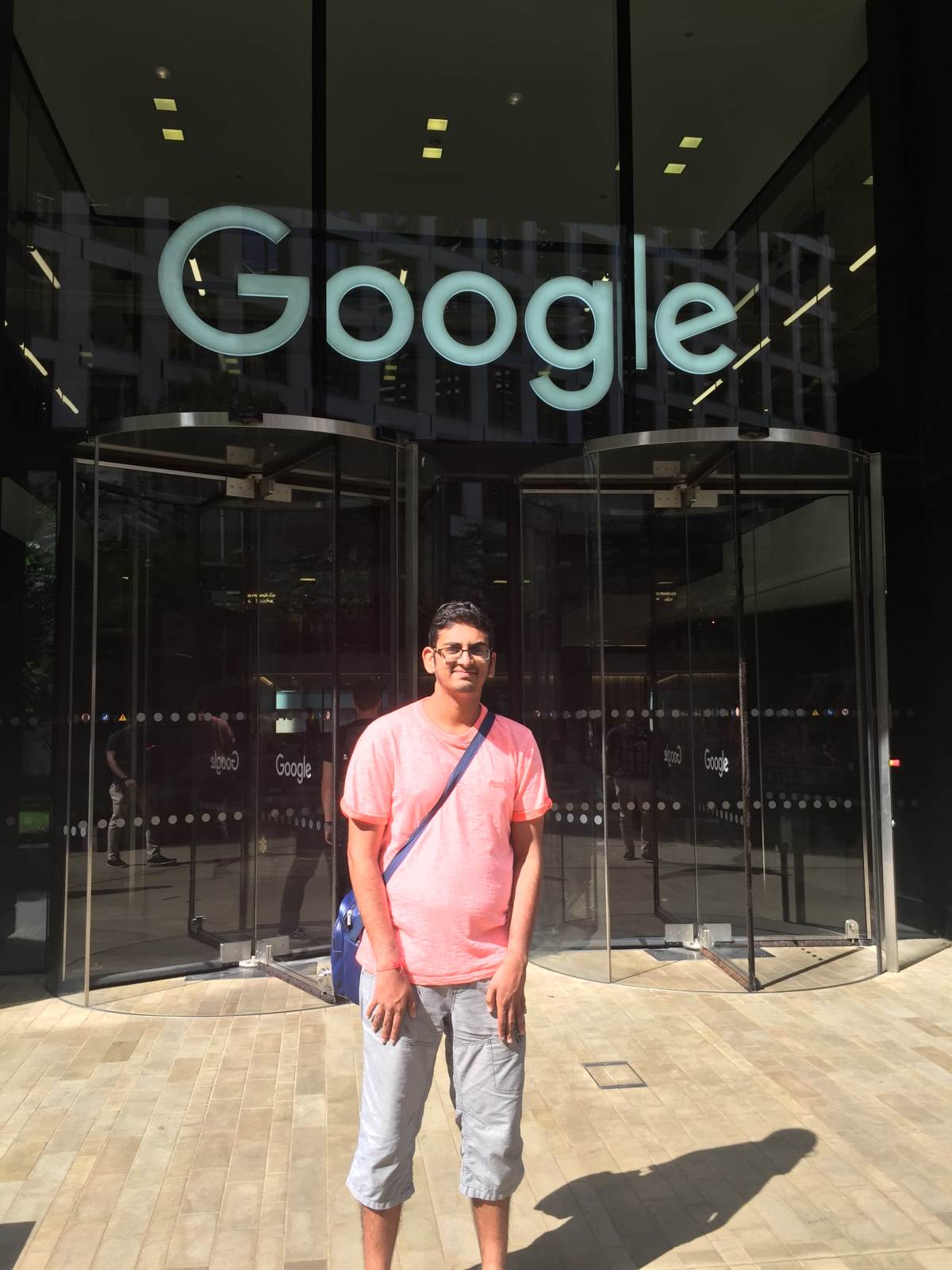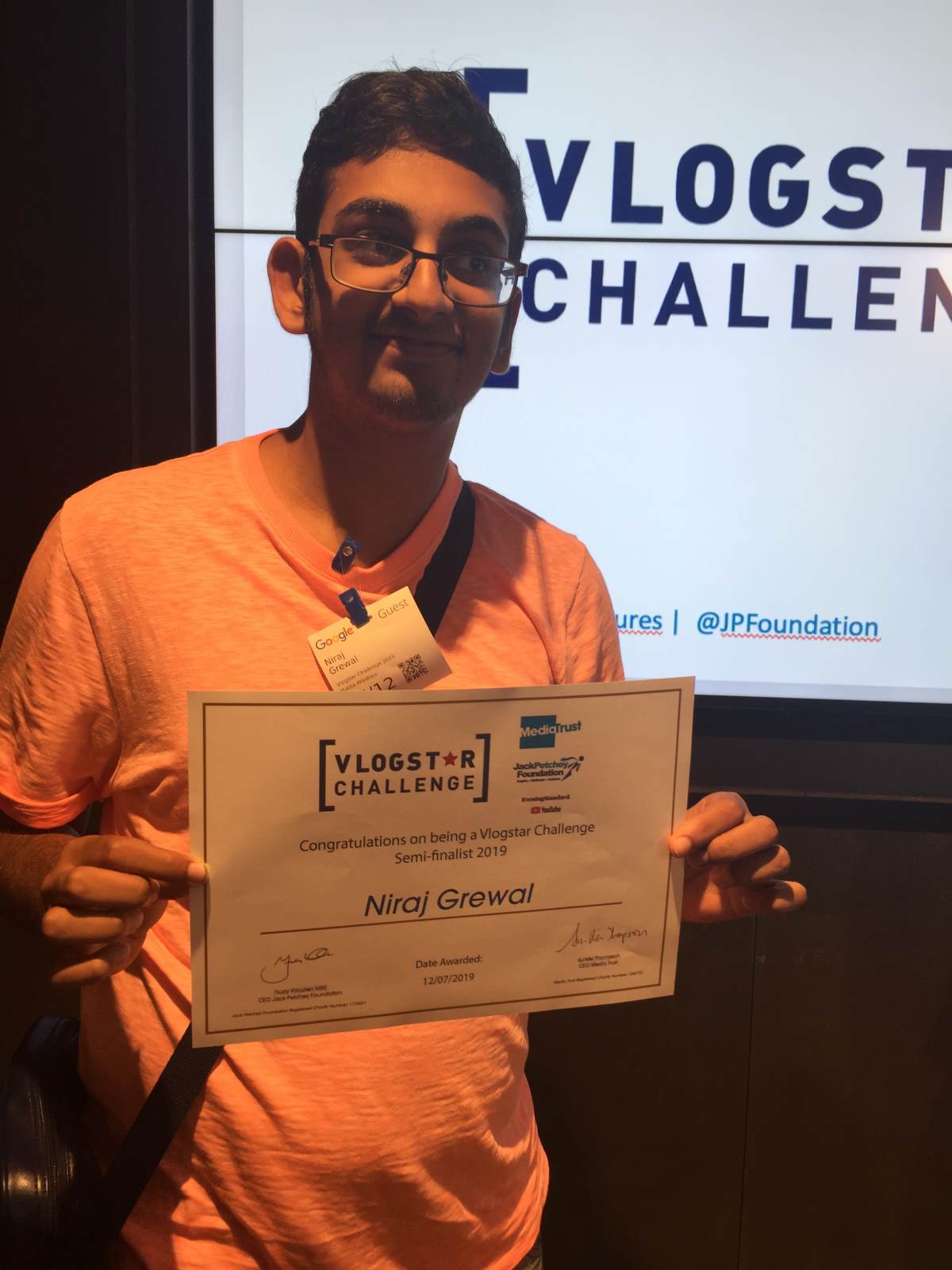 WE at London City Hall
The 6th form Horticultural Group at City Hall, London celebrated the receipt of their Team London Young Ambassadors Award. One of only 21 schools in London to get this Award in recognition of their social action project in regenerating our school garden and pond area.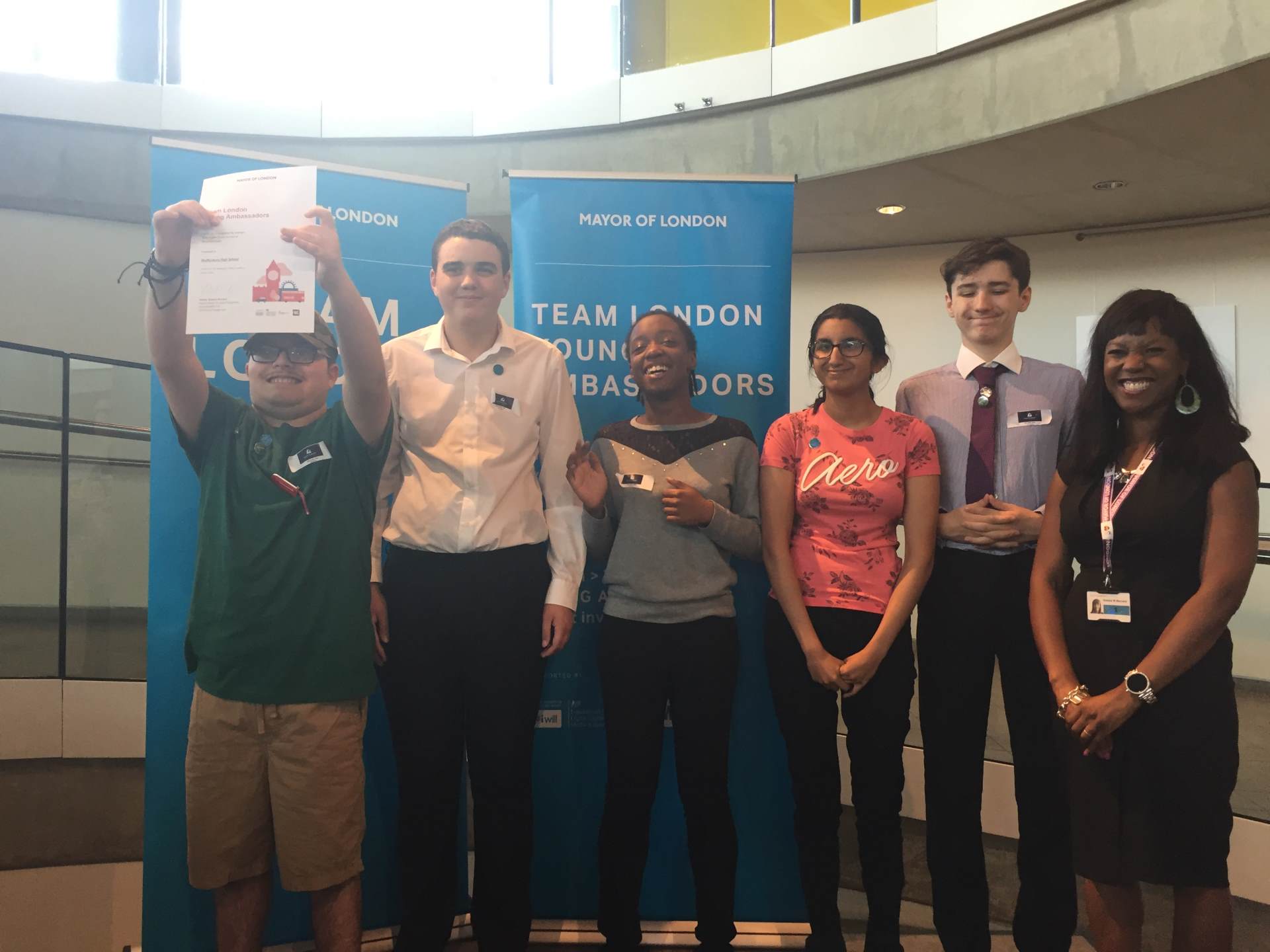 Watford FC's new Cedars expansion opened by Heurelho Gomes & Rita Taylor
Watford FC have opened their new extension to the Cedars Community Centre. Click here to view the video featuring some students from Shaftesbury.
Kellogg's breakfast grant for Shaftesbury
To celebrate 20 years of supporting school breakfast clubs, Kellogg's has awarded Shaftesbury High School in Harrow £1,000 to enhance the club and help feed children in the morning.
Kellogg's have doubled their investment in breakfast clubs in 2019 as more and more schools struggle to find the budget to fund this service for their pupils.
Breakfast clubs help with everything from attendance and attainment to alleviating hunger and providing pre-school care. 68 per cent of teachers believe pupils would struggle to concentrate in class without their breakfast club, according to Kellogg's research.
Deborah Stone, Community Engagement Manager at Shaftesbury High School said: "We are so grateful to receive this generous donation. We are looking forward to being able to purchase additional resources and sustainable items for our club.
These resources will help us to provide our breakfast club services for our children and their families thanks to the support from Kellogg's."
Kate Prince, Corporate Social Responsibility manager, at Kellogg's, said "We're proud to have spent 20 years supporting so many schools across the UK. We believe all children should have the opportunity to start the day with breakfast, and we know that equipment and resources are just as important to clubs as the food itself."
Kellogg's has supported 3,000 school breakfast clubs with funds, food and training over the last 20 years – that's 70 million bowls of cereal to children all over the UK since 1998.
For more information and images, please contact Lucy Mahoney in the Kellogg's Press Office on 0161 869 2496, or email pressoffice@kellogg.com
Tesco Harrow Borough Community Champion - Gardening equipment donation
Deborah Brody, Harrow Borough Community Champion for Tesco Stores visited Shaftesbury in April 2019 to donate some gardening equipment for our students to use with the polytunnel, planting and greenhouse projects.
Watford FC Community & Sports Trust
Shaftesbury are delighted to work with the Watford FC Community and Sports Trust who run community sports and educational activities on behalf of the Premier League team. Students took part in a range of sporting activities at the recent opening of an extension to Cedars sports club and they (and their teachers) enjoyed meeting with goalkeeper Heurelho Gomes and the wife and daughter of the late Graham Taylor.
https://www.watfordfccsetrust.com/cedars-youth-and-community-centre
https://harrowonline.org/2019/03/28/cedars-youth-community-centre-gets-an-upgrade/